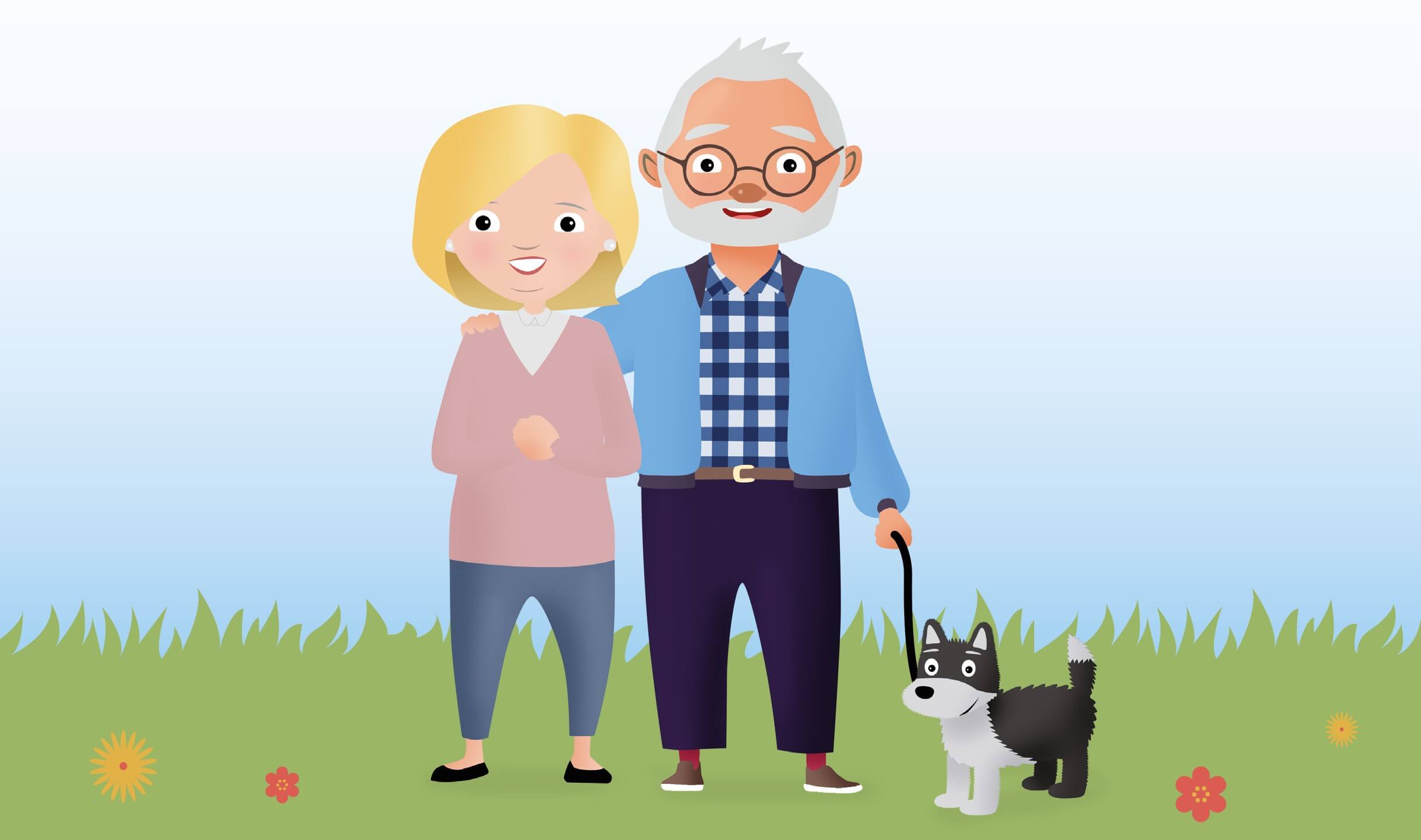 Whatever your wishes, whatever your budget, we are here to help.
From as little as £11.38 a month
Not sure what plan is right for you?
Request a guide call us on
Although funerals tend to be one of the most unplanned events of our lives, planning and paying for a funeral in advance is a particularly comforting way of relieving your loved ones of some of the pressure after you've passed away.


Each year, more than 70,000 choose to do just that. They recognise the benefits of a funeral plan compared with the traditional method of putting money aside in a building society.


At West & Coe, we provide a safe and simple way to help secure peace of mind for you and your family.


Pay for your funeral plan monthly from £11.38* or £2,433* in full.


Whatever your wishes, whatever your budget, we are here to help.
A funeral plan to suit you. Our Plans are the most comprehensive and flexible available, enabling you to personalise a plan to your needs.
Current legislation does not permit Funeral Directors to sell and administer plans within their own companies so in 1990 West & Coe were pleased to link up with Golden Charter, a nationwide company which is one of the UK's leading funeral plan providers in the UK. All monies paid into a plan are placed in a separate legal Trust Fund, which is regulated by the Funeral Planning Authority and administered by professional trustees.

A plan can save your family worry and expense and help make things easier for your loved ones at a difficult time. When the time comes, one phone call to West & Coe is all that's needed and we handle everything from there.  Everything will then be taken care of, and carried out according to your wishes, relieving your family of the stress and financial worry they may otherwise have to face.

A pre-paid funeral plan is the safe and simple way to plan ahead for your funeral and help secure peace of mind to you and your family.

Pay for your funeral plan monthly from £11.38* or £2,433* in full.

Whatever your wishes, whatever your budget, we are here to help.
Four Generations of unrivalled care and service

West & Coe has been established for over 115 years and spans four generations of the West family. We're proud to serve the bereaved of our local community and have never lost sight of what is most important: to be a helping hand at a most fragile time.

Our passionate team of highly professional, caring and sympathetic staff are always on hand to help and totally committed to providing our families with an unrivalled quality of service.

Funeral Planning Authority Registered

As an FPA registered provider, Golden Charter is committed to protecting our customers' payments and guaranteeing to cover the funeral director's services specified in your plan. Over 500,000 people have already trusted us to take care of their funeral.

Reassurances

We put your funeral plan together with the same level of detail as if it was today.

A lot of funeral plans are 'set,' which means that very few of your wishes or requests are taken into consideration. This means that when the time comes, your family have a lot of decisions to make on your behalf.

We sit down and go through everything. We can then provide you with an itemised quotation tailored to you. This allows you to make a truly informed decision.

Your payments are protected

When you take out a plan, rest assured your payments are protected.

Your money is put into the Golden Charter Trust. This is a separate financial entity from us at West & Coe and is ring fenced.

There are various ways to pay for your funeral plan; you can pay in full, pay over 12 months at no extra interest, pay over a period of between 2 and 30 years or pay a fixed monthly payment until you pass away or aged 90.

No matter how much costs have risen in the intervening period, your loved ones will not be asked for a penny more for the guaranteed services included within your plan.
Everyone has questions when it comes to funeral planning and we have answered our most asked questions about our products, services and ways to pay below.
But, if you have any other questions, don't hesitate to get in touch with us by phone on 020 8592 0164 or by submitting your enquiry below.
Yes. Our plans are available to everyone, regardless of age or state of health. If you choose to pay by low cost instalments, then you must be 78 or under when you apply. If you choose fixed monthly payments, then you must be aged between 50 and 80 and a UK resident. There are no maximum or minimum age limits if choosing to pay by single payment or by 12 monthly payments
What happens once I've bought my plan?
We'll send you a plan documents folder with all the information about your plan, as well as a membership card.
What if I change my mind?
If you cancel within 30 days, we will refund the payment you have made. For details of cancellation terms after 30 days, please see the terms and conditions.
What happens if my funeral director goes out of business?
If that happens, we'll contact you to discuss options to reallocate your plan to another funeral director near you.
What if I have special requests for my funeral?
You can tell us about any special wishes for your funeral when you apply. If these involve extra costs, you may be able to add these on to the total cost of your plan (except where you choose to pay by fixed monthly payments).
Just one phone call and it's all taken care of. Your plan documents folder contains the contact details for your funeral director. When the time comes your family simply contacts the funeral director and quotes your plan number. The funeral director will then take care of all the arrangements.
What if I die in another country?
If you intend to travel overseas, we recommend that your travel or medical insurance policy includes cover for repatriation costs back to the UK. Your funeral plan covers the
cost of transportation of the body from the relevant UK airport or port to the funeral director's premises.
Can I transfer my plan to someone else?
Yes, your plan can be transferred and used for the funeral of a spouse or other family member if they die before you. This option is not available if you pay by fixed monthly payments. There would be extra costs if the funeral arrangements differ from what's specified in the plan, for example, burial instead of cremation, an additional limousine or
a different location.
What happens if I die before I've made all the payments?
This will depend on the type of payment method you have chosen. Please refer to the
terms and conditions for more information.
Can I take out a plan for anyone else?
Yes, just complete the plan holder's representative section on the application form, and we'll arrange for all correspondence to be sent to you. If paying by fixed monthly payments, please note the plan holder will be contacted directly by the life assurance company that provides this payment option.
What if I move to a different area?
Please let us know you are moving so we can update our records. You will have the
option to move your plan to a different funeral director, if required.
Golden Charter Testimonials
All very quick and straightforward, thank you
Setting up my funeral plan with golden charter was easy, West & Coe explained everything to me, my paperwork came through to me very quickly, would recommend golden charter
The assistance in forming our funeral plan was excellent, West & Coe guided us through the whole process in a very professional manner and would recommend them to friends and family.
Thank you for the help you made it easy to understand
I have found the whole experience from start to finish very simple, everything is treated with respect and consideration to your wishes, you have peace of mind knowing all the funeral arrangements are cared for and that you have relieved your loved ones of the stress funerals incur, thank you Golden Charter
I was more than satisfied with the response I had to my request. Thank you.
Was given advice asked for in a polite manner and understandable terms
My husband and myself found the process very simple. We went to West & Coe where we were dealt with very sensitively. We were listened to, we both knew exactly what we wanted. The person we really with there was very easy to talk too.
Happy with the advice given and the plan I took out its meet my needs
Getting plan set up was very easy and quick
It was a simple and clear process to complete because the information explained very well
*The pay monthly prices listed above are representative based on a 50 year old, paying by the low cost instalment option with a £49 deposit over a period of 30 years.
Based on recent market share of funeral plans sold in 2019. For details please. see Funeral planning Authority Statistics 2019 at funeralplanningauthority.co.uk/about-us/statistics/
Based on recent market share of funeral plans sold. For details please see Funeral Planning Authority statistics 2019 at funeralplanningauthority.co.uk/statistics and Golden Charter Annual Review 2018/19 at goldencharter.co.uk
This excludes the fixed monthly payment option where money is paid to a UK life assurance company and managed by them.
722,434 customers at 29 August 2019.